Santa Fe Mortgages
NAR Member Survey Shows Rise in REALTOR® Income and Sales Volume from Steve Sheldon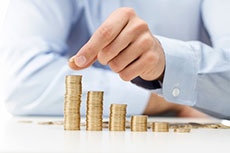 Reflecting the 11.5% growth in home prices last year, income and sales volume jumped for the third year in a row, according to the 2014 National Association of REALTORS® (NAR) Member Profile. The survey also found an increase in new and younger members to NAR in 2013.
The survey's results are representative of the nation's REALTORS® members of NAR account for about half of the approximately 2 million active real estate licensees in the U.S. Many non-member licensees are inactive or part time. REALTORS® go beyond state licensing requirements by subscribing to NAR's Code of Ethics and Standards of Practice and committing to continuing education. NAR members also have access to professional resources to better serve their clients' needs.
Lawrence Yun, NAR chief economist, says recovery in the housing market since the downturn continues to improve the earnings of real estate professionals. "Fueled mostly by rising home sales and prices, the median gross income of a REALTOR® increased to $47,700 in 2013 from $43,500 in 2012, marking a 9.6% rise and a sharp gain from $34,900 in 2011," he says. "Although the median number of transactions or commercial deals remained unchanged from last year at 12, this marked a continued return to pre-recession levels after bottoming out at seven transactions in 2008 and 2009." Continue reading →
Steve Sheldon has some recommendations to Create Your Dream Green Kitchen
Today's newly remodeled kitchens boast more than just rich hues and shiny appliances – they have an eco-conscious ambiance that marries great style with respect for the environment.
Dreaming of a fresh, modern kitchen that is also eco-friendly and strikingly beautiful? Achieving this transformation is more attainable than you may think. Environmental lifestyle expert, Danny Seo, provides these helpful tips on how to add earth-friendly updates to your kitchen:
Continue reading →